Cloud Computing
An extension of your computer
What is the Cloud Computing?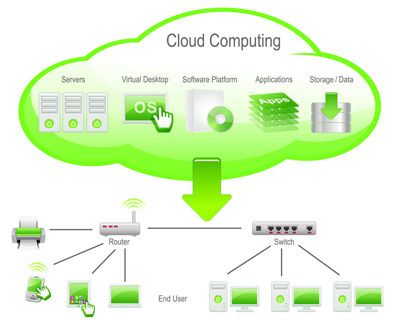 Cloud computing or cloudcomputing, is in short computing relocated. The customer usually accesses via the Web via a set of services that are located on remote machines without having to manage them.
More precise definition:

According to Wikipedia, cloud computing, or cloudcomputing is a concept that is to deport on remote servers data processing traditionally located on local servers or on the desktop of the user.
Thus, the client no longer has to manage its computer room or infrastructure that is supported by a service provider. The consideration is that generally, the client does not know the exact location of their data: they are "in the cloud".
Cloud computing is a set of services. We can distinguish three main services (although there are others):
SaaS : Software As A Service : the customer accesses an online application (eg, Office 365)
IaaS : Infrastructure As A Service : the customer accesses the hardware resources on demand (eg, servers)
PaaS : Platform As A Service : the customer accesses a development environment on demand (eg, SAP)
Green IT & Cloud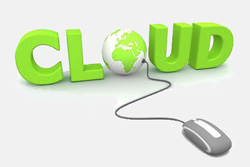 Cloud computing may be a service green!
Why is this conditional? There is no correct answer and the debate rages between proponents and critics of the cloud.
For Green IT Consulting, the cloud can be green! Indeed, consider the example of a small business with 10 employees or less in need of computers and the Internet to work. We believe it is certainly more interesting for this structure to select a messaging solution "in the cloud" rather than to acquire a dedicated server, the licenses that go with it and its maintenance.
When we say that it can be more interesting for a small business to choose the cloud, we believe in financial terms but also in terms of "green": carbon footprint is a priori weaker than the possession of a hard server in the local clients.
The Cloud's offer of Green IT Consulting
The cloud is on and will become more and more present!
In the multitude of offers cloud computing that exists and continues to grow, Green IT Consulting has chosen to highlight two offers that now seem interesting, especially for small businesses:
Feel free to contact us for more information!