Veeam Cloud Provider
Green IT Consulting is agreed Veeam Cloud Provider
What is a Veeam Cloud Provider?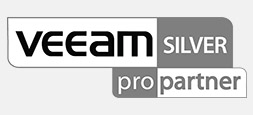 In addition to our status as Veeam Silver Pro Partner and supplying Veeam products as Veeam Backup & Replication, Green IT Consulting is Veeam Cloud Provider.
As Veeam Cloud Provider, it is now possible for us to provide various services such as Veeam Cloud Connect which allows us to back up your virtualized servers in our Datacentre of Monaco.
Veeam Cloud Connect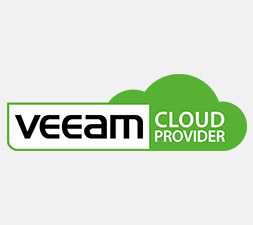 Thanks to Green IT Consulting and Veeam Cloud Connect, avoid disaster!
The disaster is to lose its production site where your data is stored ... and to lose your backup at the same time! Theft, fire, flooding; No one is at the mercy of Murphy's law and consequences that can be fatal to your business!
According to these figures for 2015, 64% of businesses have experienced data loss or business interruption in 2014. A significant figure that hides another: the number of data lost has increased by 400% since 2012. Worse: 51 % Of companies surveyed do not have a disaster recovery plan! (EMC sources).
Follow the 3-2-1 rule of the backup

What is the 3-2-1 rule of the backup?
All companies or administrations should have a functional backup. This principle remains true for any virtualized environment. Regardless of which hypervisor you are using (VMware, Hyper-V or other). In order to secure your data, adopt the 3-2-1 rule of the backup:
Have at least three copies of your data
Store the copies on two different media
Systems and network "green" architecture
Backup your data in Monaco
A Datacenter in the Principlty!
Green IT Consulting offers you to save your data in our Data Center in the Principality of Monaco! The Monegasque law also indicates that the accounting and financial data of a Monegasque company must not leave the Principality. Do not wait any more: contact us for a customized offer.