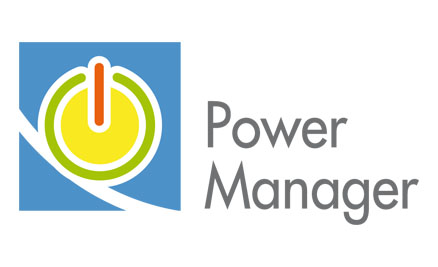 Power Manager: a simple way to save up to 50 Euros per computer per year!
Power Manager Pictures
What is Power Manager?
Among the various energy management solutions that exist, we have chosen to offer one that is probably the best. Verismic Power Manager can reduce energy expenditure of workstations, regardless of the size of their environment. Used by many organizations, Power Manager is scalable, multi-languages ​​and is the ideal solution to reduce energy costs and carbon footprint.
Studies in all developed countries have shown that 60-70% of computers are not stopped in the evening, either by negligence or by intention. Power Manager allows precise management of hibernation, the hibernation or shutdown of machines. This solution can save up to 50 Euros per PC per year!

Estimate the savings you can do with the Power Manager calculator !
The Implementation
Designed to fit any environment and integrate with existing management systems, Power Manager brings the power and flexibility to effectively manage energy consumption of the computer's parc. Whether you have a real green-IT ​​project or simply want to make substantial savings, Power Manager is an essential response.
Benefits of Power Manager
An energy management solution to achieve significant savings
Energy policies flexible and granular adaptable to the needs of each client
A complete power management work stations without interruption
Financial reporting and operational detail, to observe the savings
Significantly reduce your energy bills and contributes to environmental preservation
Scalable solution, offering high-quality features
Return on investment (ROI) in 6 to 12 months
Improves the productivity of your business
Integrates with existing management systems

Novelties of Power Manager version 3.1

Trial version of Power Manager
Don't hesitate to contact us if you have any question about Power Manager or to obtain deployment references.