Services & Solutions

Green IT Consulting has developed a set of services and solutions to support your business at your own pace to a computing more economical and environmentally friendly.

Read more →

Hardware & Software

Our consulting services were followed by specific requests of the products we recommend and that is why we decided to present our biggest success that combine performance and low carbon footprint.

Read more →

SoHo Space

Managing a small business is a demanding profession and that is why we have developed a range of services dedicated to SoHo. We have simplified our offer so that all companies can benefit from green IT.

Read more →
Green IT Consulting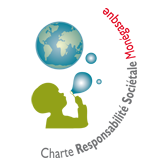 Leader of the green-IT ​​and IT ecological on Monaco and the Cote d'Azur, Green IT Consulting is the expert of computers clean and economical. In parallel with our solutions for the supply and implementation of green infrastructure, virtualization, deployment and management of energy, we offer you many services including a range of maintenance in operational conditions: Outsourcing, externalization, project management, maintenance contracts, etc.
Green IT Consulting also offers small and medium businesses its expertise and performances previously only available to corporate customers and international groups: consulting, audit, master plan, etc.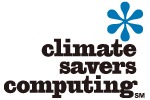 For your green-IT ​​project, we provide resources, hardware and software and our choices are made ​​based on economic and environmental criteria under the principles of green IT.
Because tomorrow is our future, high technology can combine high performance and environmental friendliness.
Our Mission

Allow business customers to save money while contributing to the fight against global warming by the implementation of Information Systems Eco-Smart.

Read more →

Our Vision

Gather a team of professionals able to reconcile efficient Information System, respondents' expectations of business clients, and respect for the environment.

Read more →

Our skills

With a multi-disciplinary expertise, our computer skills cover many areas such as operating systems, networks, virtualization, security and consulting.

Read more →